Most useful Google Chrome Extensions that you probably have not used before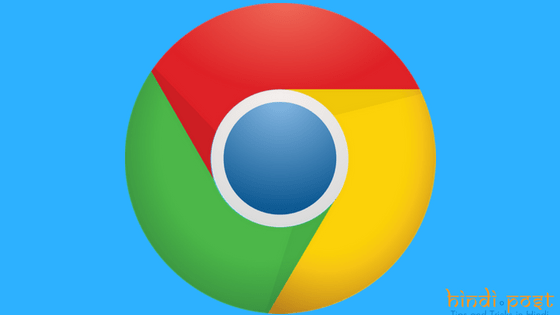 Most of us use Google Chrome for the browsing because it has lots of inbuilt features. But there are many extensions that make your experience even better. In my today's post, I will discuss some of the most useful Google Chrome  Extensions that you must download.
 Most useful Google Chrome Extensions
1-Adblock Plus
Adblock Plus is a free and most popular ad blocker extension that block unsafe website, annoying ads. It is available free to install the extension in the Google Chrome browser from Chrome Web Store. Adblock Plus can block various kinds of popups, ads, and malware infected website but it does not mean that it blocks all types of advertising but unfair and harmful ads. You can also customize Adblock Plus as per your selected and trusted a website to enjoy uninterrupted browsing.
2-Gmail Offline
Gmail Offline extension is helpful to sync all the messages without an internet connection. With Gmail Offline you can read, reply and search all your Gmail messages but be careful with shared computer other can also see your email.  Please note you can send one attachment of not more than 5Mb and in one message not more than 25Mb.
3-Save to Pocket
Save to Pocket is very useful to save content that you can read later without having the internet. It will auto sync to your smartphone, tablet, and computer so that wherever you want you can have access and go through without connected to the internet. You can also quickly add a tag, use the keyboard shortcut or toolbar button to save any page.
4-Google Calendar
You can add a new event from any website you visit with Google Calendar extension. It is very useful to schedule any event and see an upcoming event with the browser toolbar button by Google Calendar extension. And if you visit some website where some special event is encoded you can also add those events to your calendar instantly with just one click.
5-Mailtrack
It is an email tracking extension which will show if the email you sent has been read or not. Mailtrack is real-time email tracker when your email is opened you get a popup on the desktop or an email. This is also very useful for the people in business, sales and in project management. You will have a dashboard with the report on reading and unread emails.
6 – Grammarly
Every day we write something, it could be a Facebook, Twitter post or maybe an email. Grammarly is very helpful in detecting any mistake in spelling or may be in the sentence. And it will also give you suggestions to make the corrections.
To add Grammarly on Google Chrome you can click here.
7 – Google Keep
You find anything interesting that you want to read or go through later. With Google Keep, you can easily save that page with just one click.
To add Google Keep to Google Chrome you can click here.
8 – Awesome Screenshot
Awesome Screenshot extension is one of the best tools that let you take the screenshot and customize it the way you want it.
To add Awesome Screenshot to Google Chrome you can click here.
9 – LastPass
Sometimes it becomes very difficult to remember lots of password at the same time for the different websites. LastPass extension in the Chrome can remember any password and auto-fill them on any website.
To add LastPass to Google Chrome you can click here.
Related posts:
How to make Google as homepage on all the browsers
अपने स्मार्टफोन में Google पे हिंदी सर्च कैसे एक्टिवेट करें